You're invited
to Jameson & Maureen's wedding!
Be a part of the lovebirds' virtual wedding, where you can RSVP, sign the guest book, look at (and submit your own!) photos and art
of the happy couple, and take part in the polls (where should they go for their honeymoon?). Enjoy!
(The following image is 800x600 - click on the appropriate size below if you have a different screen res).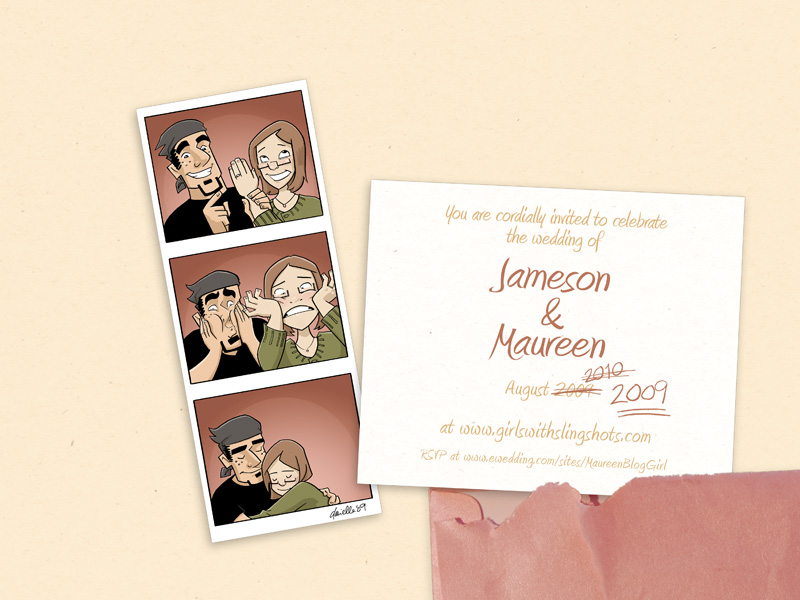 800x600 1024x768 1280x1024 1400x1050 1440x900 1600x1200 1680x1050 1920x1080